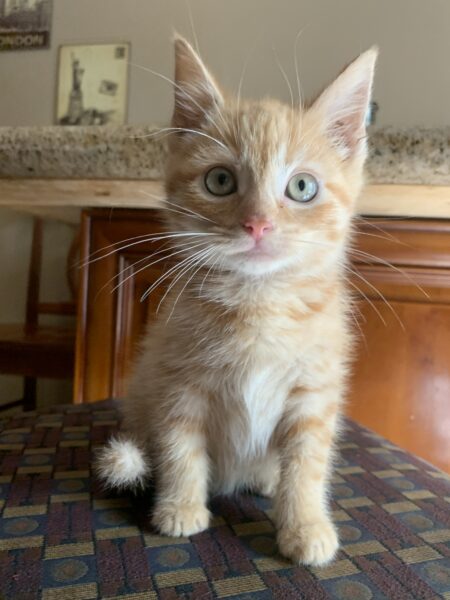 Breed: Tabby
Sex: Male, too young to neuter
Estimated Birth Date: 9/18/2021
Recommended Environment: Peabody's eyes follow you wherever you go. You can have a "conversation" with him and he will keep eye contact the entire time. His favorite place to nap is on your head on your pillow. He likes to play with your fingers when you rub his tummy. He craves attention. With such a sweet face, there is no denying him!
Additional Information: We are restricting his adoption to the Columbus area so that we can finish his vaccinations and neuter surgery at our vet.
*Currently in a Foster Home.*