ADOPT recently received an update from Buddy's (formerly Petey) new family. We're so happy he found a wonderful family of his own!
Piper (pink collar) is very sweet and smart. She has became fast friends with our older adapted dog (Matlock) and is a welcome part of our family. I know by the pictures, it looks like all they do is sleep, but it is impossible to get pictures of them in any other state. Piper is our second dog we have adopted through this program and both have been great dogs. Piper is adjusting well and we are so glad she has became part of our family.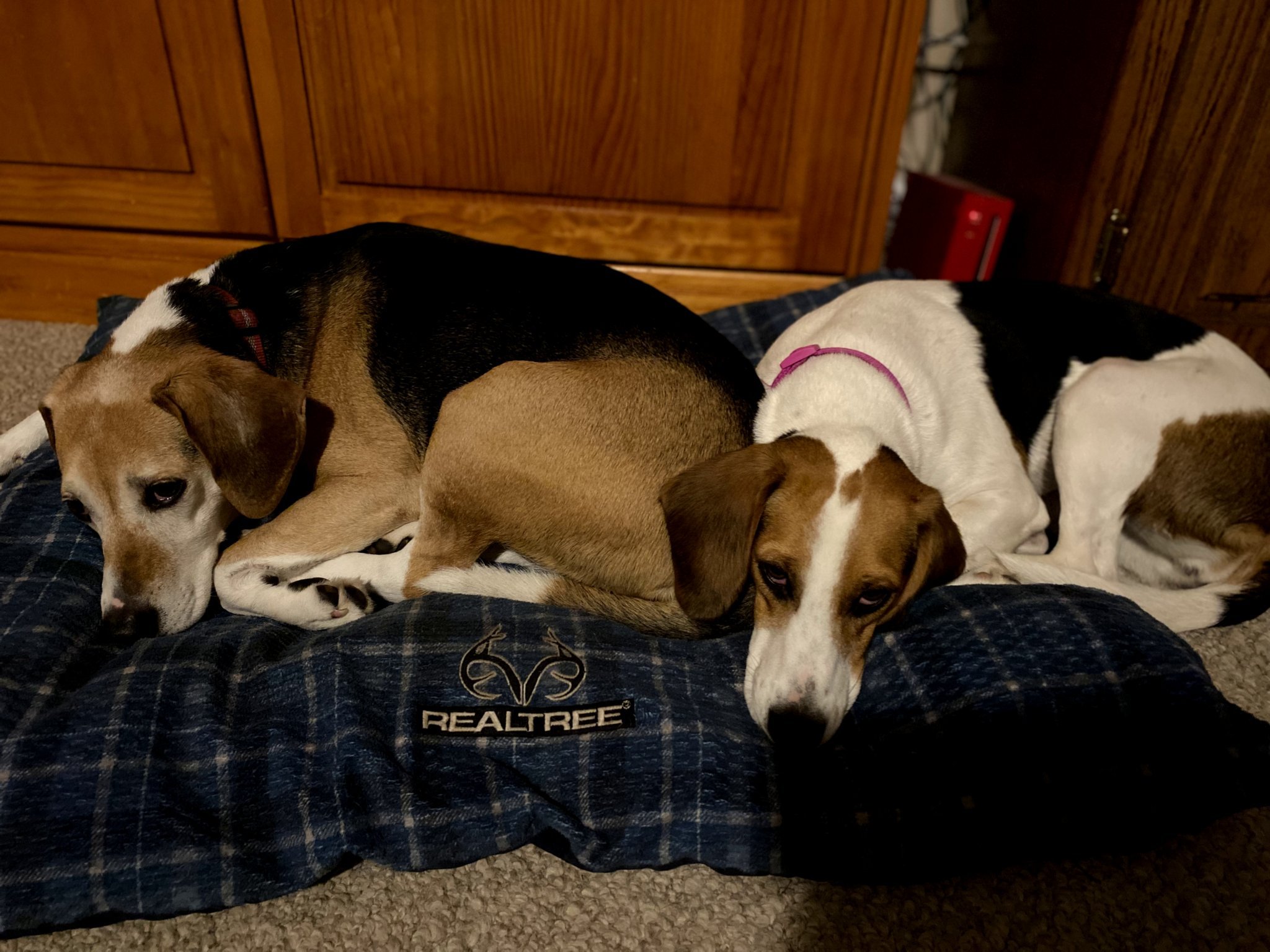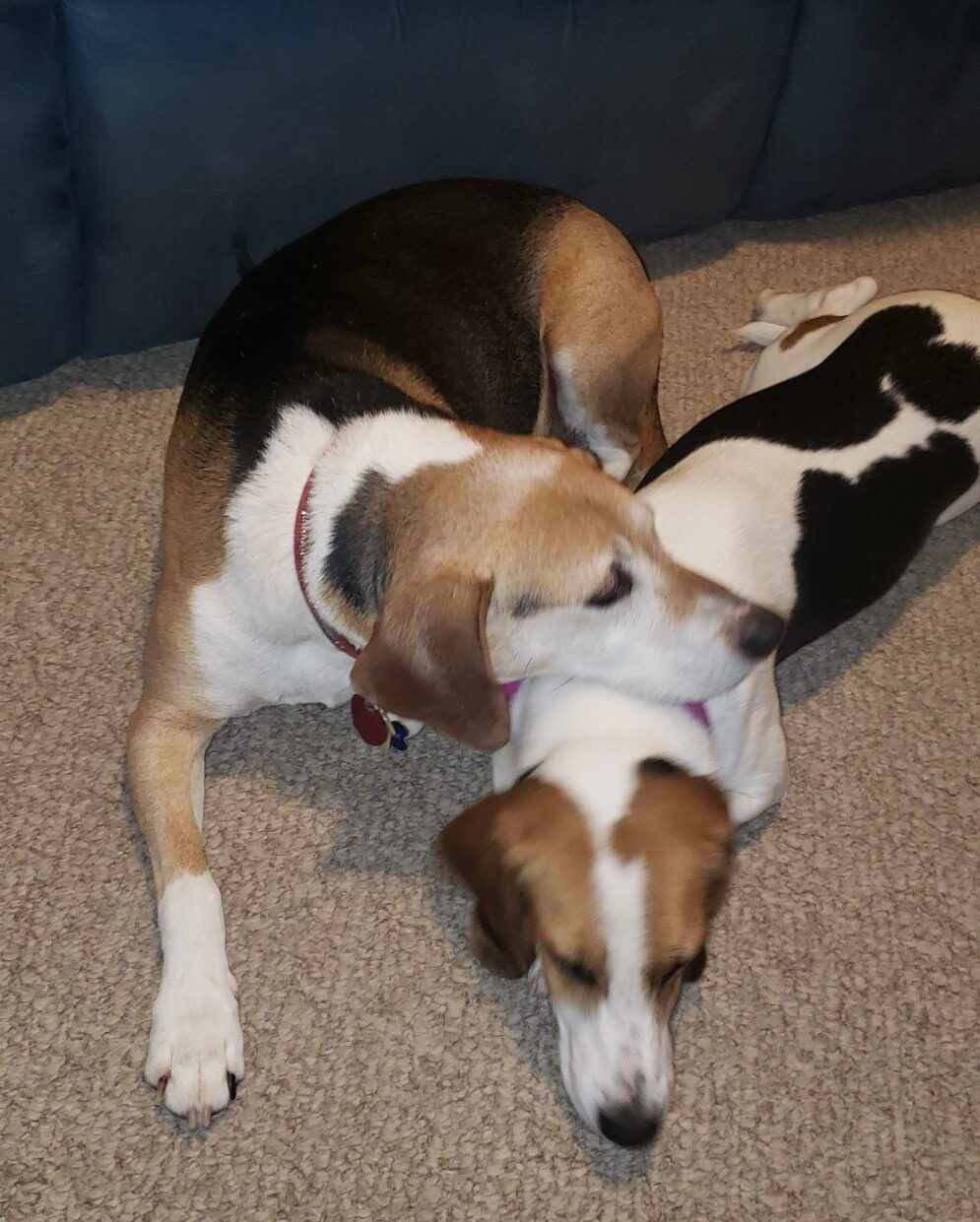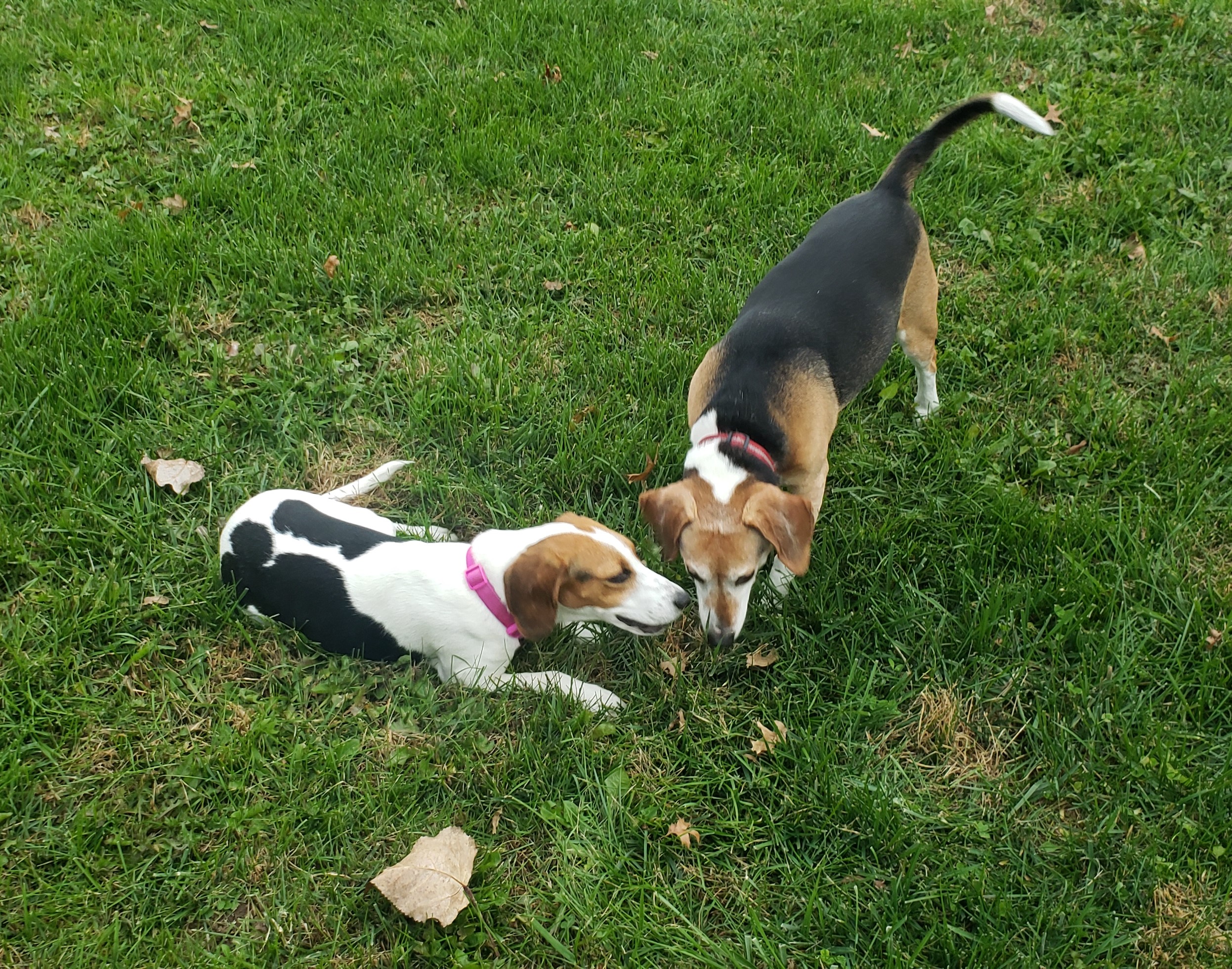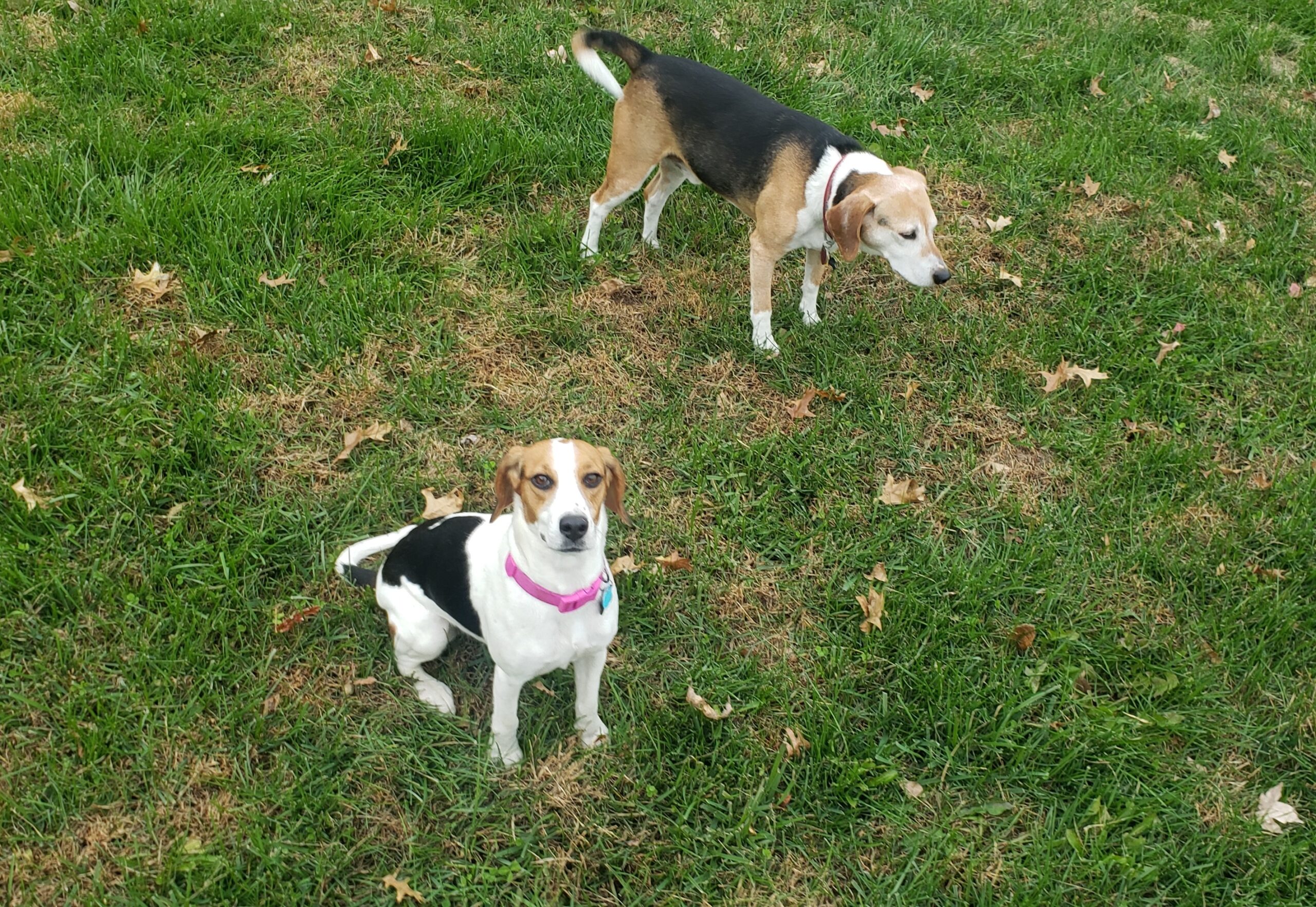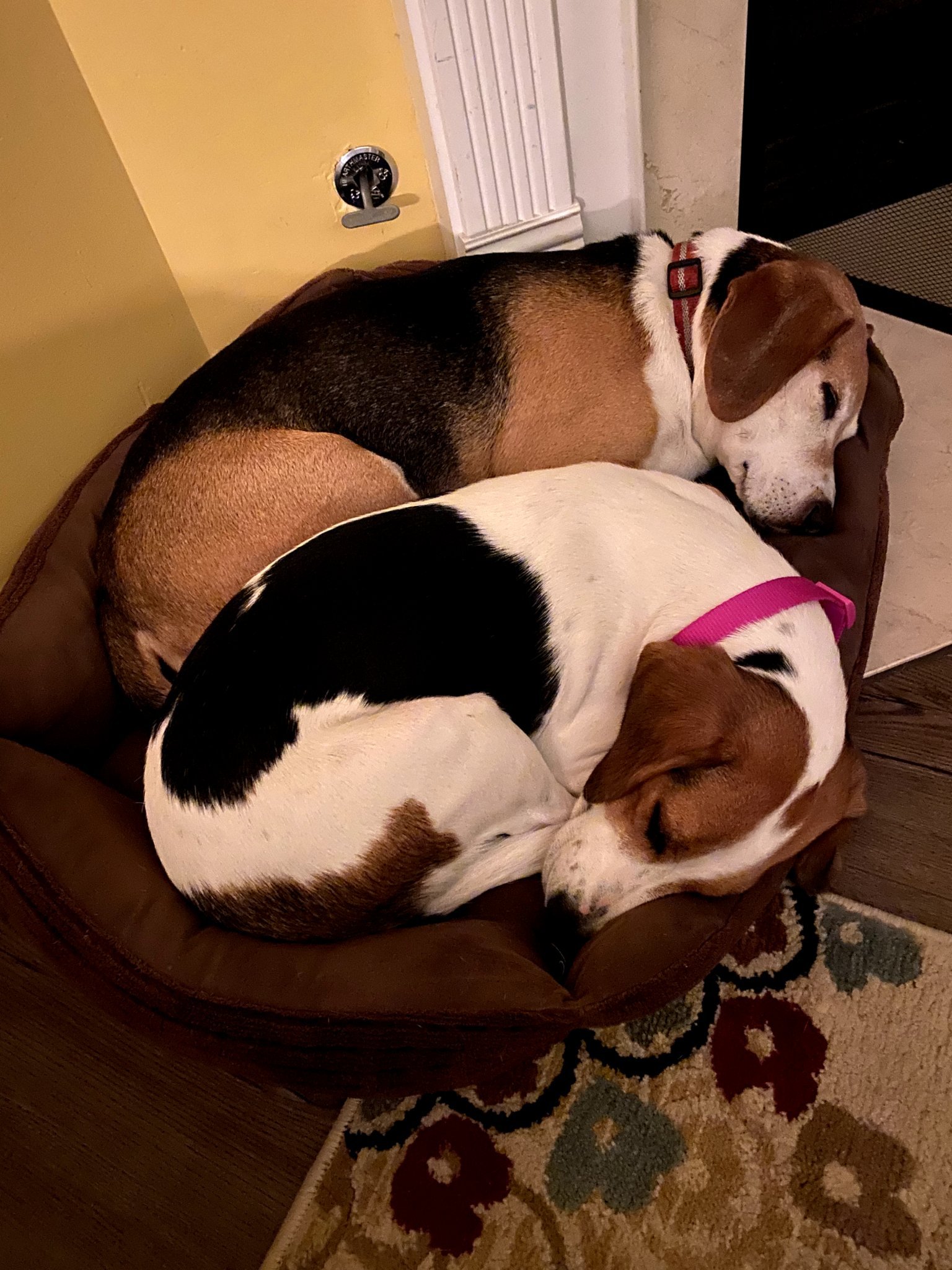 Comments are closed.