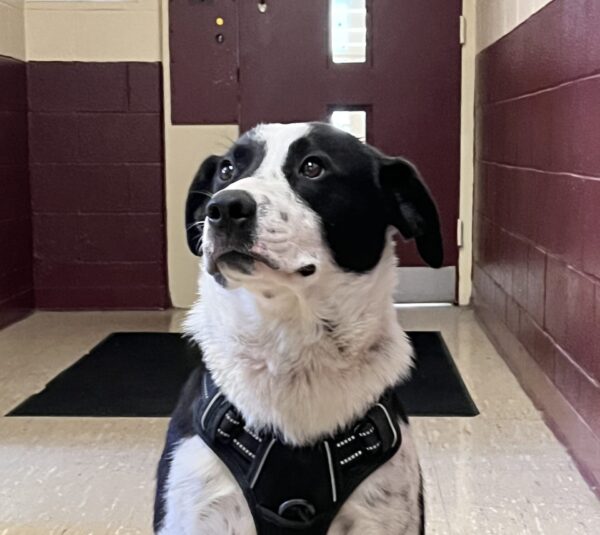 Breed (best guess): Border Collie/Australian Cattle Dog Mix
Sex: Male, neutered
Estimated Birthdate: 8/2021
Size: 51 pounds
Good With Kids: Unknown but most likely yes
Good With Cats: Unknown
Good With Dogs: Yes
Housetrained: Yes
Crate Trained: Yes
Recommended Environment: Samson will do great anywhere. He already knows a bunch of commands and is eager to learn more. He is an intelligent dog and will require mental stimulation. He just wants to be loved.
Additional Information: Samson is the perfect dog! He loves to play when he's outside but is happy laying at your feet when in the house. We think he had some training in his previous home. He does very well on a leash but will walk along side you without one (we don't recommend this until he has spent at least a month at his new home).
*In the Canine Inmate Program*