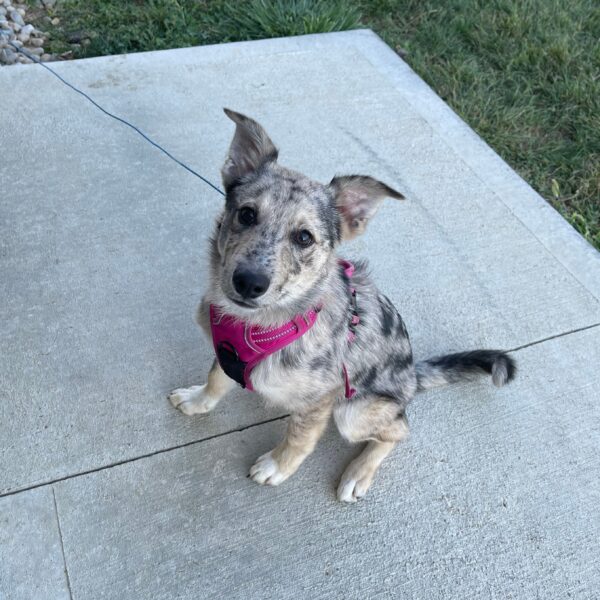 Breed (best guess): Alaska Border Collie
Breed Information: Border Collies are very intelligent and energetic. They are high drive and require daily exercise beyond a quick walk.
Sex: Male, neutered
Estimated Birth Date: June 1, 2022
Size: currently 23 pounds but he's still growing. We estimate he'll be under 50 pounds when full grown
Good With Kids: Yes, older children will be better since he is a herding breed
Good With Cats: Yes but he will chase them (again, he's a herder)
Good With Dogs: Yes
Housetrained: In progress
Crate Trained: Yes
Recommended Environment: Jax requires an active family that will provide him with a fair amount of regular exercise and mental stimulation. We require an experienced dog owner for him, preferably someone familiar with Border Collies or Cattle Dogs. He will greatly benefit from obedience classes. Since he is a puppy and is still working on his house training, we prefer a home where he is not left alone for long periods of time.
Additional Information: Jax was surrendered to us through no fault of his own. His family didn't have time for him. Since he is a working dog, he has a lot of energy and needs plenty of activity. He has some mild separation anxiety and will bark when left alone. He has experienced a lot of change in the last month and will relax once he is in his forever loving home. He is a smart dog and is learning sit and down commands and how to walk on a leash.
*In the Canine Inmate Program*