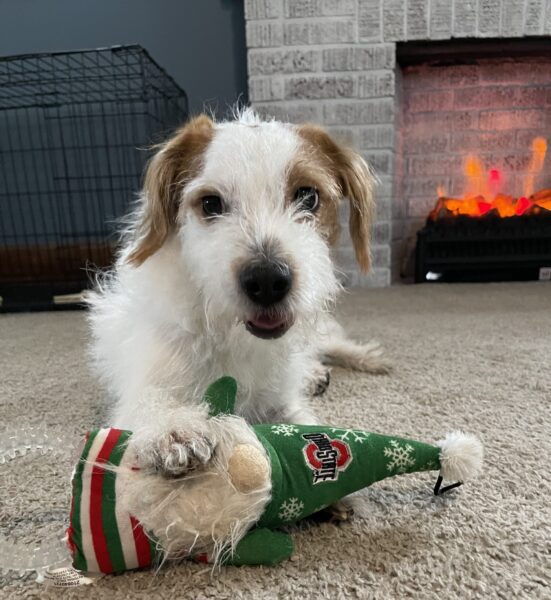 Breed (best guess): Wire Haired Jack Russell Terrier mix
Sex: Male, neutered
Estimated Birthdate: 9/25/2020
Size: 18 pounds
Good With Kids: unknown
Good With Cats: Yes
Good With Dogs: Yes
Housetrained: Yes
Crate Trained: Yes
Recommended Environment: Rascal needs to be in a home with a patient, loving family. We're not sure about his past but whatever happened to him has resulted in some anxiety. He needs to learn that his family won't abandon him and will love him forever. He would probably be best as the only dog in the home. His handler says Rascal is a very sensitive dog that listens well and loves people, particularly older people. He might even make a good therapy dog for a person that is willing to take him to training.
Additional Information: Rascal was found as a stray and brought to us by a good samaritan. He is working on his commands and knows Sit, Stay, Leave It and Come. He is working on the Down command. He is good on a leash and doesn't seem to be destructive when left out.
*In the Canine Inmate Program*