ADOPT received an update on Theodore (formerly Thor) from his new mom! We hope you enjoy it as much as we did!! 🙂
Just wanted to send an update on Theodore (formerly Thor). We call him Theo or Teddy Bear (or his full name, Theodore Samson, when he's not listening!). He is fitting right in with our family. He and Lily are best friends – they play together all the time at home and enjoy hanging out. He loves to go on walks and say hi to other dogs at the park, but it's hard to take pictures there because my hands are full with 2 leashes! He's getting better with his separation anxiety, and has become a favorite at doggie daycare when he & Lily go once a week! This week the staff commented to me how playful he was compared to the last time he was there. He's really coming into his personality, and we're so glad to have him in our home. Thank you to everyone at ADOPT for helping to get him here!!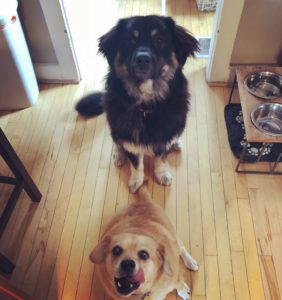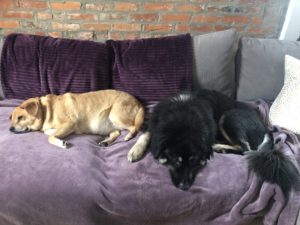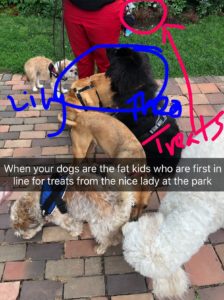 Comments are closed.