ADOPT received an update on Petunia from her new family.  We hope you enjoy it as much as we did! 🙂
Petunia is doing fantastic and has already made herself at home. Sleeping, eating and playing very well. She loves to cuddle! It has brought massive happiness to our home! The mulch fascination is absolutely hilarious. I think we might have to put her in puppy mulch addiction counseling. Lol! We made the mistake of showing her how to go get upstairs…she loves racing up there just to make us chase. Thank you all for being in her life. She will be extremely loved for a life time.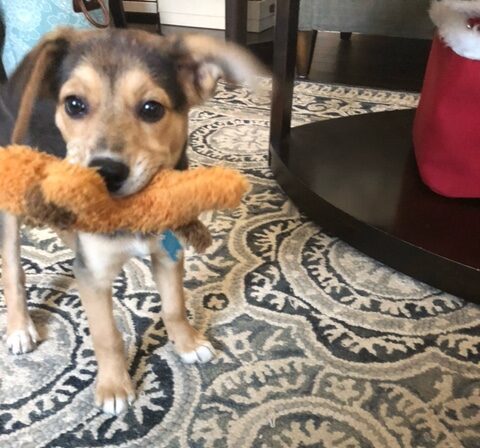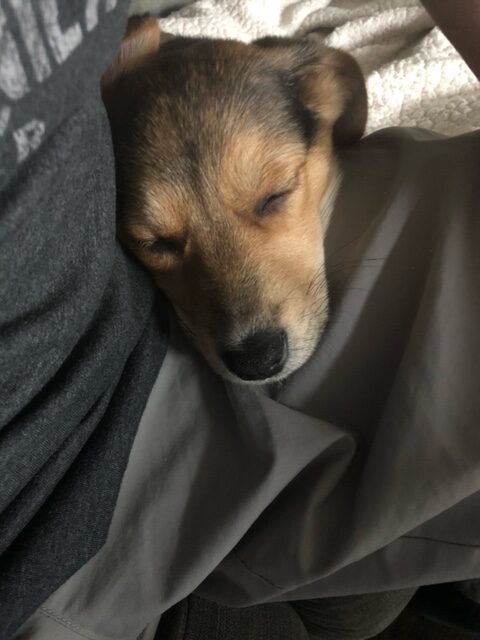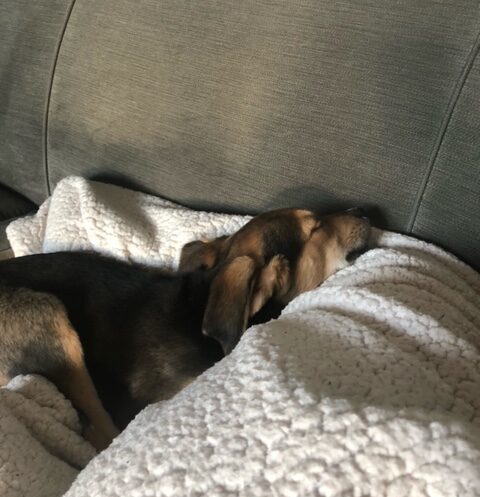 Comments are closed.