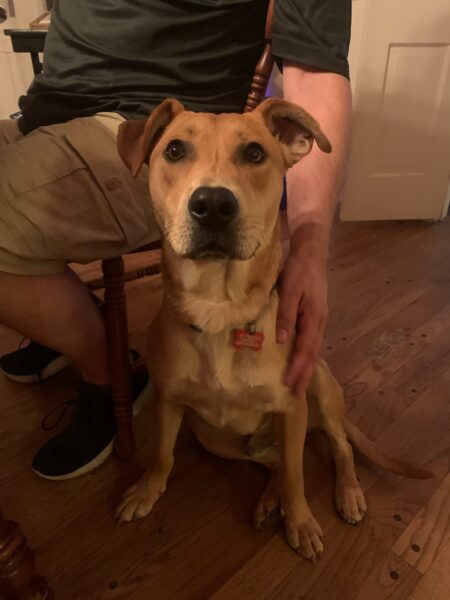 ADOPT recently received an update on Jasper from his fur-ever family.  We hope you enjoy seeing how he's doing in his new home! 🙂
Jasper has made himself right at home without any issues. He has been very curious, getting used to the layout of the house. Helped himself out with a couple of items from the community ball/chew toy/bone basket last night. Seems fascinated with the neighborhood sounds today.
The "older siblings" are adjusting to the presence of the new one. They get vocal if he sniffs around an area they have previously staked out as their own. Afterwards everyone gets pets for reassurances.
Jasper is already a member of the family. Thank you everyone for getting him here!
Comments are closed.