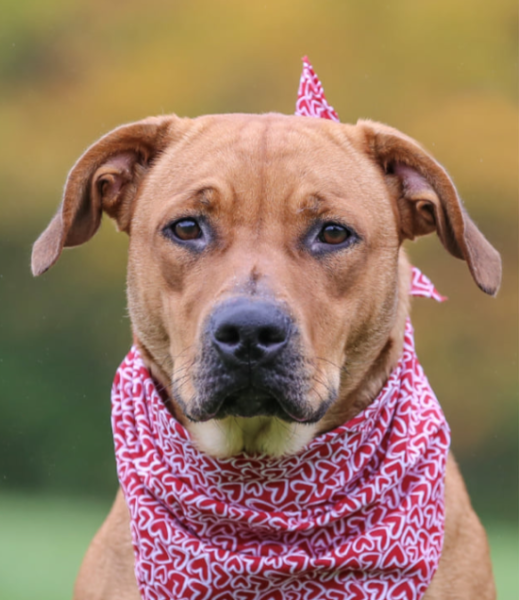 Breed: Lab/Shepherd mix
Sex: Female, spayed
Estimated Birth Date: 6/2/2020
Size: Large, 57 pounds
Good With Kids: Unknown but will most likely be fine with older children
Good With Cats: No
Good With Dogs: Doesn't like small dogs but plays well with those that are her size
Housetrained: Yes
Crate Trained: Yes
Recommended Environment: Lady loves being with people! She would enjoy regular play time with another canine but doesn't require one in the home.
Additional Information: Lady loves her toys. She is intelligent and is learning a lot of new commands. Continued training and positive reinforcement are necessary. She is very strong and will benefit from obedience training to help her become better on a leash. Lady is such a smart girl! She has learned so many new things and is well trained to Sit, Stay, Down, Leave It, Come, Sit Pretty, and Shake. She is ready to have a new family teach her even more. She is very loving and will be a great addition to any family.
Check out a video of Lady here!
*In the Canine Inmate Program*