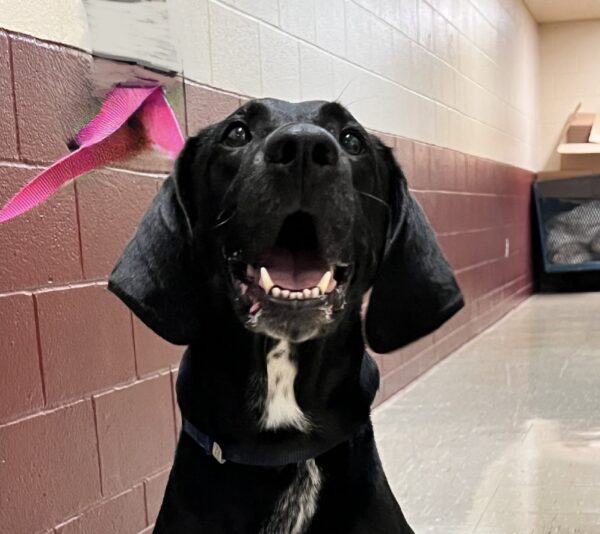 Breed: Lab/Hound Mix — Ned's previous owner did DNA testing and found he's 39% Labrador Retriever, 12% Treeing Walker Coonhound, 10% Bluetick Coonhound, 7% Redbone Coonhound, 7% American English Coonhound, 6% Plott Hound, 4% Beagle, 2% American Foxhound, 2% Finnish Hound, 1% Flat-coated Retriever, 5% Australian Cattle Dog, 3% American Pit Bull Terrier, 2% Chihuahua. Whatever the mix is, he sure is a good-looking dog!
Sex: Male, neutered
Estimated Birth Date: 10/1/2018
Size: 56 pounds
Good with Kids: Yes
Good With Cats: No
Good With Dogs: Yes
Housetrained: Yes
Crate Trained: Yes
Recommended Environment: Ned needs to be in a home with a patient family that does not leave him alone for long periods of time. Ned will bark when left alone so we do not recommend he go to an apartment. He enjoys going on car rides and is ready to go exploring.
Additional Information: Ned was surrendered to us because his family felt they didn't have enough time for him. He developed separation anxiety after a recent move and with three very young children the family felt overwhelmed. We feel with time, patience, and a stable environment his anxiety will abate. He is a loving and smart dog that knows his Sit, Down, Off, Shake, High Five, and Wait commands.
*In the Canine Inmate Program*