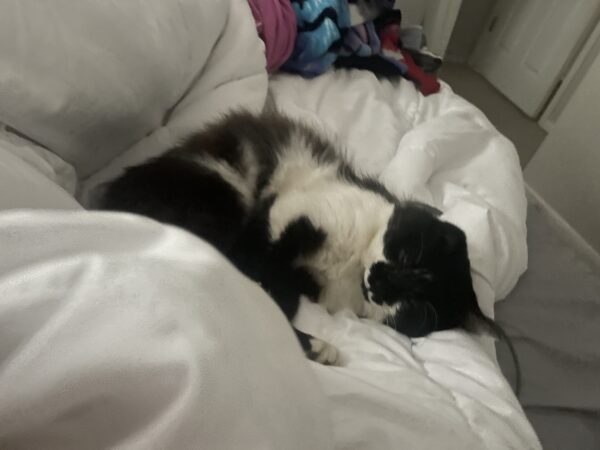 Age: 5 years
Neutered: Scheduled for July 12
Size: 9.6 pounds
Good With Kids: Yes
Good With Cats: No
Good With Dogs: Yes
Litter Box Trained: Yes
Recommended Environment: Norris needs to be the only cat in the home; he tested positive for FIV (Feline Immunodeficiency Virus) . Cats with FIV are able to live long, fulfilling and happy lives. Annual vet checkups are required, as with any cat, to monitor his FIV. We think Norris was on the receiving end of some kitty bullying so he gets defensive around other cats. To be safe we feel he would be best as the only cat in the home.
Additional Information: This sweet boy was found living on his own in the woods near Norris Lake. He lived a rough life outside on his own and is ready for a family and home to call his own. Norris is a calm and gentle cat who loves to be around people, especially those that like to pet him. All you need to do is look at him and he starts purring!
*In a Foster Home*
Comments are closed.