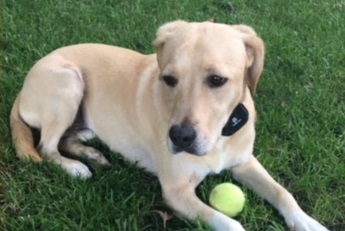 Breed: Lab mix
Sex: Male neutered
Age: Adult (3-5 years)
Size: Medium (35-55 lbs)
Good with kids: yes
Good with cats: no
Housetrained: yes
Recommended environment: Feeny has lived with a family for the last 2.5 years after having been adopted from our Canine-Inmate program. The family recently had a child and feel they no longer have time to give Feeny the time, attention, and exercise that he deserves. He is crate trained, housebroken, good with kids and loves to play ball.
*Remaining in family home until adopted*
Additional information: All vet records and background information are available.
Comments are closed.