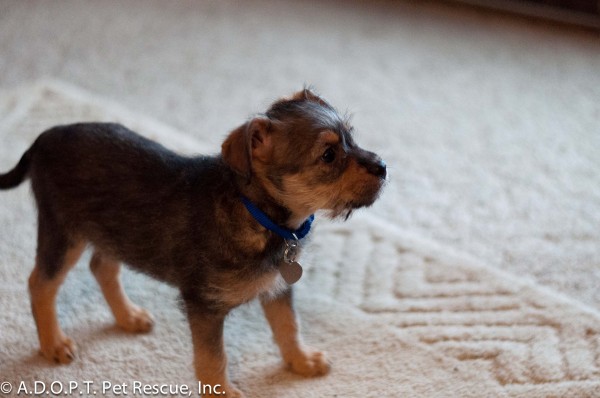 Daisy is the only surviving puppy from a litter of 10. She and her mom (Peach) came to us from a hoarding/neglect case and none of her brothers or sisters survived the freezing conditions that they were kept in outside. She is currently in a foster home receiving the care she desperately needed. Daisy will be ready for her forever home after February 9th, when she is old enough to leave her mom. She will be a small sized terrier mix. Because of her young age, this lovely girl will be available in the Columbus area only. Please fill out our online form if you'€™d like to meet Daisy.
DOB: December 2013
Weight: 5 lbs (not full grown)
Good with kids: yes
Good with cats: unknown
Housebroken: no
Comments are closed.